GDM Rent Car Georgia's rubric's next stop is small, but wonderful Georgian region - Guria.



Guria is the smallest region of the country bordering Samegrelo-Zemo Svaneti, the Black Sea and Adjara. With so many beautiful landscapes Georgia can offer, Guria is less popular. However, it's Black Sea coastline that stretches to 22 kilometers, mountainous resorts, food and wine should make the region a touristic destination. The region has a population of 113,000(2016 yr. stats), its capital region is Ozurgeti. The province has an area of 2,033 km².

There's a local legend of the origin of the region's name. Once upon a time, there was an arrogant and extremely proud king in India called Shedat. He decided to build a heavenly place, an Eden garden for himself because he believed that the residents considered him as the God. When his servants saw the Eden, they noted that his garden lacked angels. Shedat ordered them to travel all around the globe and find gurias (beauties) and bring them to Eden. They obeyed the wish of their king and gathered all gurias they could find in different parts of the world. When they were headed back to India and passed through the Caucasus, they found out that the king has passed away. Gurias decided not to return to their home countries and stayed in the area what is now called Guria.

Locals usually say that Gurian character is a different phenomenon. They are fast-paced people, with a bit of a temper and a good amount of humor.

Easter in Guria is completely different compared to the rest of the country. This important Christian holiday is celebrated with a Leloburti game, which looks like a rugby, but is much tougher. The game is held in betweenLanchkhuti town and the village of Shukhuti, which is bordered by two streamlets. The main goal of the game is that players have to bring the 18-kilogram ball full of sawdust and sand to one of the streamlets. The winner then takes the same ball to the grave of the player who died that year.


Gurian's playing Lelo.



BAKHMARO


Bakhmaro is a mountain resort in Guria, where the sea merges with the mountains, the fresh air of the hills, so this resort has a great curing conditions and is regarded as one of the most popular mineral and spa resorts in Georgia. The resort is kind of an antrum, which is surrounded by the most beautiful spruce and fir-tree evergreen forests and woods. The main resort period lasts during three months of Summer. The reason is the high sediment, and, unfortunately, the lack of the infrastructure. There is no water supply, and sometimes, even electricity has problems. In winter it's one can hardly reach that place, but, you can hire a ferryboat, which is in Chokhatauri, and is affordable for almost everyone. During the winter, you can also hire a snow-car, but I should mention, that this pleasure costs a lot. The temperature in Winter is about -5°C, in Summer- moderate warm, even tepid, average temperature- 14°C. Bakhmaro is 52 km away from Chokhatauri, and 340 km- from Tbilisi.
GOMIS MTA



This climatic summer resort of Ozurgeti Municipality lays at 2100-2755 meters above the sea level. With its mountainous landscape, surrounded pine and fir forest, and jaw-dropping panoramic views of the sunrise, Gomis Mta has become a popular destination for many Georgians. The climate here is moderately dry, with cold and snowy winters and cool summers.
Similar to Gomis Mta, Bakhmaro is a mountainous resort in Chokhatauri Municipality and is located around 1926-2050 meters above sea level. It also is surrounded by fir and pine forests, making it a perfect holiday spot for those who have breathing problems and other health issues.




SHEMOKMEDI


The Shemokmedi monastery is a Georgian Orthodox monastery located at the village of Shemokmedi in Georgia's southwestern region of Guria. Founded in the 15th century, the Shemokmedi monastery functioned as a seat of a bishopric and burial ground of the Gurieli princely dynasty. It was a safe-house of church treasures and, over the centuries, had accumulated an extensive collection of various objects from other Georgian monasteries. Parts of the collection, which survived the 19th-century robbers, are now on display in Georgia's museums.

Over centuries, the Shemokmedi cathedral became a safe-house of ecclesiastic treasures and accumulated a large collection of various religious objects and manuscripts from other churches and monasteries of Georgia. In 1873, the church was visited and the first scholarly description of its collection was compiled by Dimitri Bakradze. Subsequently, the monastery was subjected to a series of robberies. The surviving treasures were catalogued by Nikodim Kondakov on his visit to the monastery in 1889. Since 1924, most of the extant items have been in the collections of the Georgian National Museum.


SEASIDE, FUN, RESORT


Guria has three seaside resorts along the Black Sea coast – Ureki, Shekvetili, and Grigoleti. Ureki is distinguished with its sandy beaches rich in black iron ore particle. Those who have cardiovascular and respiratory issues come here during summer. Grigoleti beach is one of the most notable resorts in Guria as its territory is covered with long pine forest and beach features magnetic black sand, which is very healthy for babies, adults and everyones.

Shekvetili resort is the perfect place for those who want to spend their holiday days in a relaxing environment. Unlike Ureki and Grigoleti, Shekvetili features more entertainment venues, such as an amusement part Tsitsinatela and Georgia in Miniature Park next to it.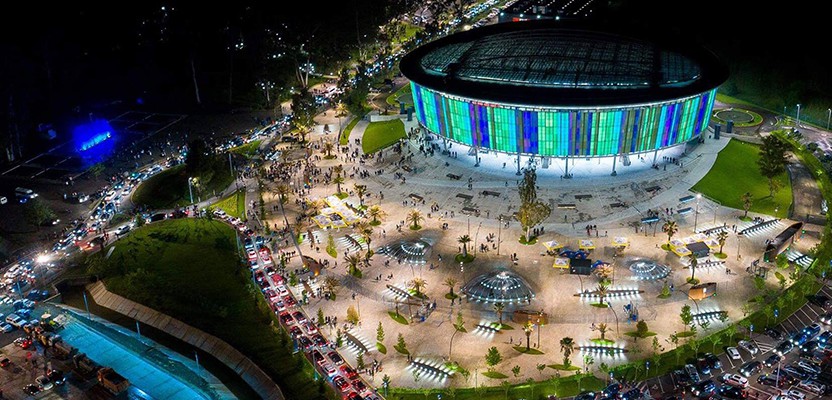 black sea arena, Shekvetili.

Black Sea Arena is an indoor arena located on the coast of the Black Sea in Shekvetili, Guria, Georgia, some 45 km north of Batumi, the country's second largest city. The venue, designed by the architects from the German company Drei Architekten, is the largest open concert hall in the Caucasus. The auditorium has a capacity of 10,000 seats in circular grandstands.

The American singer-songwriter Christina Aguilera performed at the official opening of the Black Sea Arena on July 30, 2016. Since then it has hosted various events, including the concerts of rock bands Aerosmith and Scorpions, Elton John, The Black Eyed Peas, Thirty Seconds to Mars, Jessie J, Vanessa Mae, CeeLo Green and Ennio Morricone. Numerous concerts featuring Georgian stars were also held at Black Sea Arena.


Amusement park 'Tsitsinatela' is located only a few kilometers away from Batumi, in village Shekvetili (Guria), between Ureki borough and Kobuleti.
Here the young and adults – all have fun. During the season, the park accommodates 300 000 guests which is not surprising since 36 ultramodern EU standard attractions are operating in 'Tsitsinatela'. 8 of them for children, 17 for the whole family and 11 for those who favour extreme sensations.

DISHES and WINERY


In the past, viticulture and winemaking in Guria were very well developed with around 60 wine grapes cultivated in the region. Unfortunately, the very recent past of the country had a massive impact on the industry and resulted in the extinction of many grapes. Fortunately, there are a couple of winemakers that look after reviving those indigenous vines. Here are the most common wine grapes found in Guria.


Chkaveri - This is one of the most widespread vines in Guria characterized with high quantity harvest, dark rose color berries, thin skin, and sweet with a bit of a bitter taste. The wine made from Chkhaveri is of rose color, somewhat sweet with a rich aroma.

Jani, literally translated as "strength" into English, is one of the revived vines of Guria today. Its berries have thin skin and are of dark black color. If left on the vine for a long time, berries don't rotten but dry out. The wine made from Jani grapes are dark red color, has a bit of a bubbly effect when tasted, it's sweet with very balanced acidity and is believed to be one of the best wines of the region.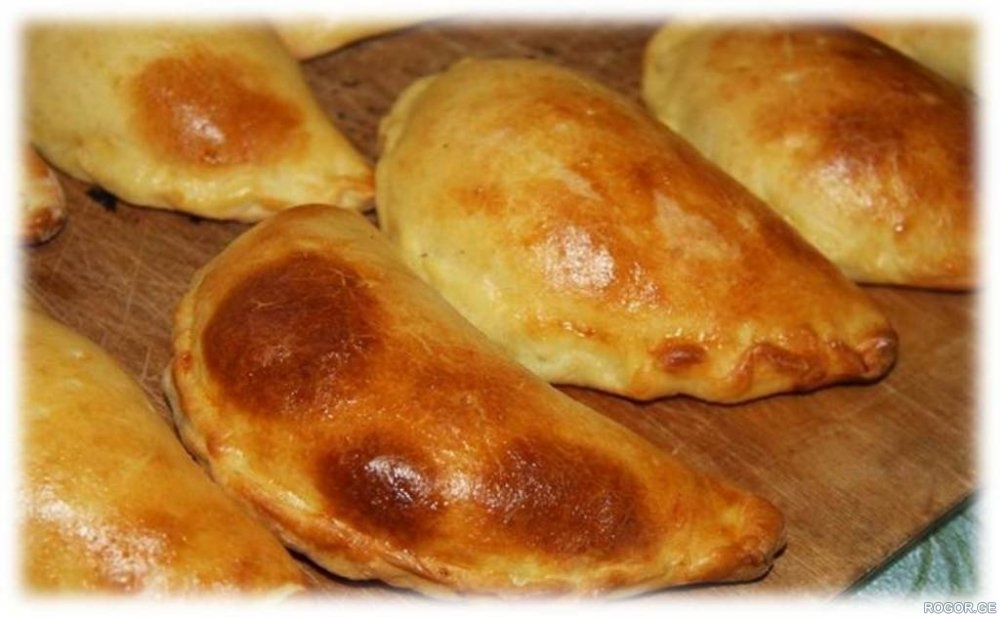 The most widespread Gurian dish is Guruli Gvezeli, or Gurian Pie, which is similar to Khachapuri and is filled with boiled eggs and cheese. The cornmeal is a famous ingredient in Gurian cuisine. Gurian Mchadi is different in shape, size and preparation method. Originally it was baked in a claypan over the fire as an entire round piece. But before putting the "dough" on the pan, they used to put grape leaves on the bottom of the claypan giving Mchadi a distinguish taste.


Gurian Churchkhela is also different. Instead of walnuts, you'll find hazelnuts dipped in white grape juice made from a mixture of Tsolikouri and Adessa grapes and cornmeal. The region is also known for its wine. In the past, there were around sixty different grape vines, but most of them are either on the verge of extinction. The most famous wines of Guria are Chkaveri, Jani, Adessa, and Tsolikouri.


Guria is also popular from cultivation tea and citrus. there are made high class tea, which is exported around the Georgia and many of Europe countries.


That was much interesting and beautiful information about this beautiful region.
GDM Rent Car.